The Team
Vascular, Endovascular & Transplant Surgeon MBCHB (Otago), FRACS (Vascular) FRACS (General Surgery), DDU (Vascular)

Sarah trained first as a radiographer in Manchester UK. Once in New Zealand, and with a Kiwi husband, Sarah worked at North Shore and Wellington hospitals and then Pacific Radiology. She qualified as a sonographer in 2014 performing general, vascular, obstetric and musculoskeletal ultrasounds. Sarah splits her time between REV Vascular Ultrasound and CCDHB.

"Patient care is very important to me and one of my strengths. I enjoy a job that enables me to help people and provide a high quality of work." In her spare time Sarah likes to walk and enjoy the beautiful scenery of Wellington and around New Zealand.
Richard specialises in arterial and vein conditions, which include aneurysms, arterial blockages and varicose veins. Richard is also a kidney transplant surgeon. With over 25 years of surgical experience, Richard has a private practice as well as working for Capital & Coast District Health Board (CCDHB).

Richard holds a Diploma in Diagnostic Ultrasound (Vascular), a qualification allowing independent vascular ultrasound scanning and reporting. In his spare time, Richard loves the great outdoors.

Jo has extensive experience in reception and administration, particularly in the health sector. First in the United Kingdom, where she lived for 13 years, to banking and audiology and gastroenterology medical practices when back in New Zealand. Jo coordinates our ultrasound appointments, including patients who need ongoing surveillance.

When not at REV Vascular Ultrasound, Jo enjoys horse riding. She also volunteers at Wellington Riding for the Disabled and helps out walking guide dogs for their handlers. "I love working at REV Vascular Ultrasound as it is a wonderful friendly team who are passionate about helping their patients."
Sheree has over 20 years' experience in the health care sector with her career beginning in emergency medicine in 1997. Sheree moved into medical imaging receiving her BAppSci (MIT) in 2008. Sheree qualified with a DMU (Diploma of Ultrasonography) in 2015 with a special interest in vascular ultrasound. Sheree performs ultrasounds for REV Vascular Ultrasound at the Kāpiti Boulcott clinic and at the new Five Rivers Medical in Greytown.

"I like the small team environment at REV Vascular Ultrasound and the independence I have scanning for Richard Evans. We're a very mobile team."
Fill in our health form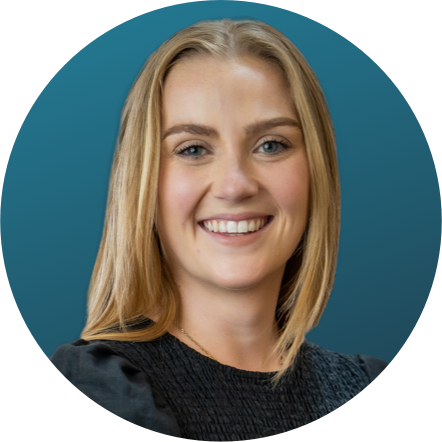 Chloe supports all of our ultrasound clinics in the greater Wellington region, Palmerston North and Greytown. With a background in counselling, a psychology degree and having worked for ACC in customer service, communicating with patients is a particular strength. Chloe's role is to check in with patients, answer questions, manage call-up systems and day-to-day bookings, working closely with our sonographers and vascular surgeon.

Chloe is the 'face' of our ultrasound businesses.
"I love being able to do my job from anywhere, having a chat to our patients and hopefully making their day a little easier! In my spare time, you'll find me at the beach, going for a run or studying for my masters in psychology."